March 9, 2023
In February 2023, the major earthquake hitting Türkiye and Syria caused significant damage, particularly in the Province of Hatay, leaving many people without shelter amongst other basic necessities.
Following discussions with local government contacts and other responders on the ground, it was identified that the greatest need at that time was for winterized tents to provide shelter for the host community and internally displaced families in Hatay Province whose houses had either collapsed or had been damaged to the extent that they were not inhabitable at that time. In response, a proposal was made to provide 200 winterized tents that could house 8-10 persons each. The tents were procured locally and delivered in a short period of time funded by FOCUS USA.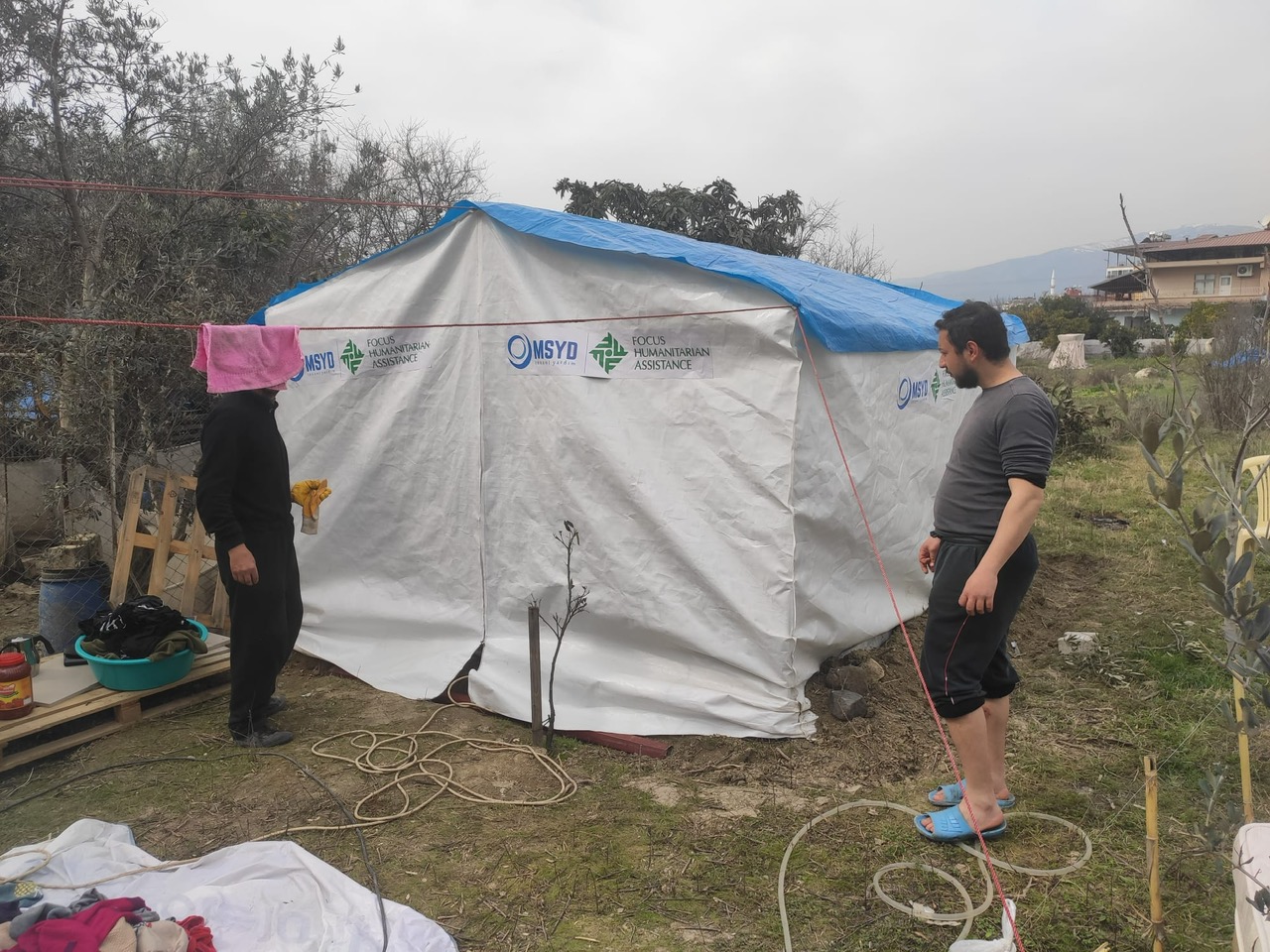 Turkish President Recep Tayyip Erdogan announced on 6 March that the death toll from the deadly earthquakes had risen to 46,104. The number of collapsed and heavily damaged buildings had reached 230,000. UN International Organization for Migration (IOM) reported that over 2.7 million people have been displaced in Türkiye by the earthquake. A majority of these individuals are living in temporary settlements, half of which are classified as informal by international standards.
On March 1, 2023, it was reported that the 50 tents had been delivered to the Yayladağı District Municipality of Hatay Province and had been installed in Devrent Social Facility and two other spaces near the affected areas that had been newly established by the Municipality. Additionally, support was provided for the evacuation of 300 refugees who were then relocated to safer zones in the form of bus tickets. Furthermore, 40 individuals were evacuated by private transportation and relocated to Karabuk, Karaman, Sivas, and Bolu, where they received cash assistance for urgent needs.
The generous support provided  through FOCUS USA's donors and the efforts of local government contacts and responders on the ground were crucial in providing aid to those in need. While there was still much work to be done, this effort represented a significant step forward in addressing the immediate needs of those affected by the earthquake.