GAMA Raises Funds to Support FOCUS USA's Humanitarian Mandate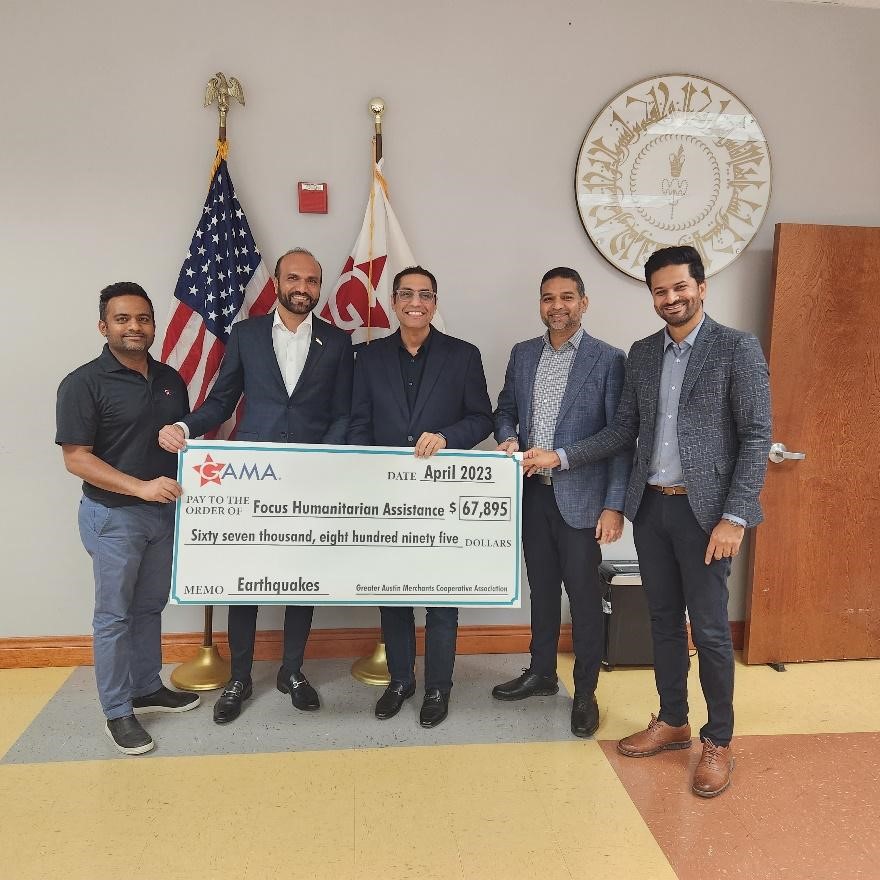 In April 2023, the Greater Austin Merchants Cooperative Association (GAMA) made a generous contribution to Focus Humanitarian Assistance USA (FOCUS USA) to go towards efforts in disaster resilience and humanitarian assistance in the world's most vulnerable regions.  
FOCUS USA Vice Chairman Minhaz Lakhani met with GAMA leadership in Austin to receive the check. "I am truly impressed by the remarkable work that GAMA is undertaking for its members and for the community at large," he said. "We look forward to continuing our partnership to create impact for local communities." 
GAMA is a cooperative community/membership-based Trade Association in the Convenience/Gas industry and operates in the Wholesale/Distribution Industry all within central Texas.  Their information can be found at https://corp.gamaus.com. For more information on FOCUS USA, please visit www.focus-usa.org.
July 2023

Photo caption: On behalf of FOCUS USA, Vice Chair Minhaz Lakhani, accepting a generous donation of $67,895 for earthquake relief from GAMA Board in Austin, Texas, on April 30,  2023.