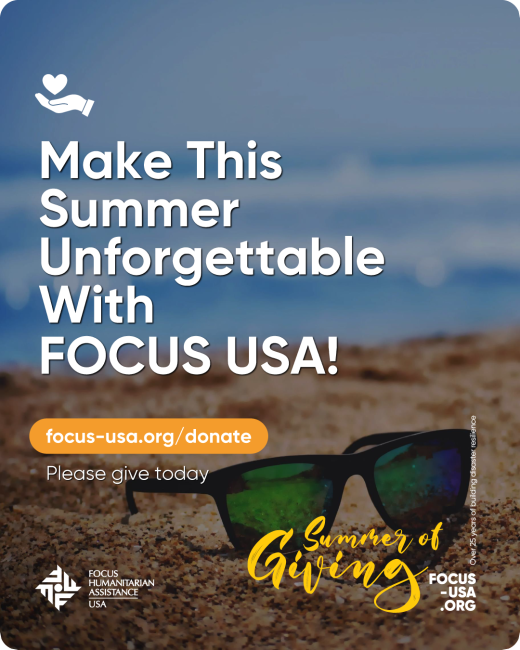 Summer is often the perfect time to break out of your routine and explore new experiences. Perhaps you and your family will share a memorable experience together at a zoo or aquarium, or travel to a new location to learn about its rich culture and history.


No matter where your adventures lie this summer, you can make it even more special for you and your loved ones by participating in the Summer of Giving fundraising campaign happening now. So, help make a splash this summer by giving today!


Give Once
Option 1:
Click below to give toward our general fund using PayPal Giving Fund.

We pay no transaction fee
We get 100% of your giving
Requires a PayPal account
Option 2:
Use the form below to give using your credit card or directly from your bank.
Please note:  Our current contribution limit for ACH (bank account transfer) is $6,000.00.  If you wish to contribute a larger sum, we encourage you to call FOCUS USA at 877.FOCUS591 or use your credit card.  We apologize for this inconvenience.