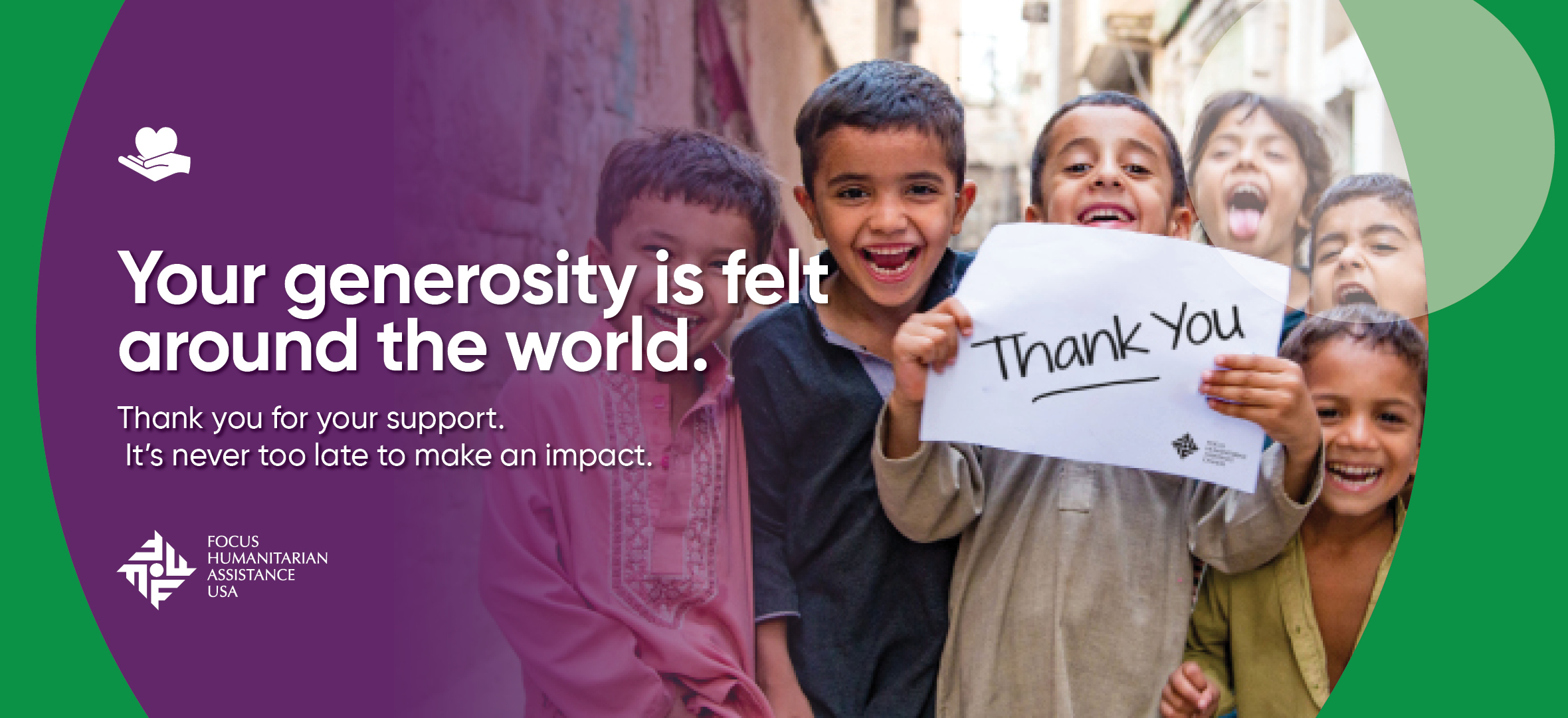 Multiply Your Impact with Matching Gifts!


Did you know you can amplify your generosity with zero extra cost? Thousands of companies nationwide offer matching gifts programs, and FOCUS Humanitarian Assistance USA invites you to seize this incredible opportunity:


🌟 Double or Triple Your Donation: Many employers match your contributions, doubling or tripling your gift. That means your dollar becomes two or even three!


🌐 Expanded Programs: Some companies extend matching to retirees, spouses, and board members, broadening support possibilities.


✨ Simple Process: After donating to FOCUS USA, connect with your HR department. Completing a brief online form often initiates the matching process.


🔍 Search for Your Employer: While Charity Navigator helps find matching companies, some aren't listed. Please check directly with your employer for matching options.


By taking this step, you extend your impact, transforming lives through our mission. Your multiplied donation supports saving lives, reducing suffering, and building resilient communities.

Let's maximize this opportunity together. Contact your employer, match your gift, and witness your generosity shine for a brighter future.


Thank you for being a vital part of FOCUS Humanitarian Assistance USA's mission!