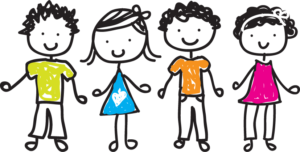 Emergencies and disasters can be scary because they can happen at any time. But every family member can be prepared.
Hi Kids, preparedness for the future starts today with YOU!
Dear Parents and Grownups, we recommend that these fun activities be done together with your kids as a great way to start talking about the importance of an emergency plan and kit for the whole family.

ACTIVITY PACK (ages 6-14)

FOCUS USA has some fun games like mazes, word searches, and crosswords to help you learn how to prepare for emergencies. Like what to pack in your disaster kits, how to find your safe place if you need to evacuate your home, and other tips on how to stay safe before, during and after an emergency.

These free activities can be downloaded and printed here.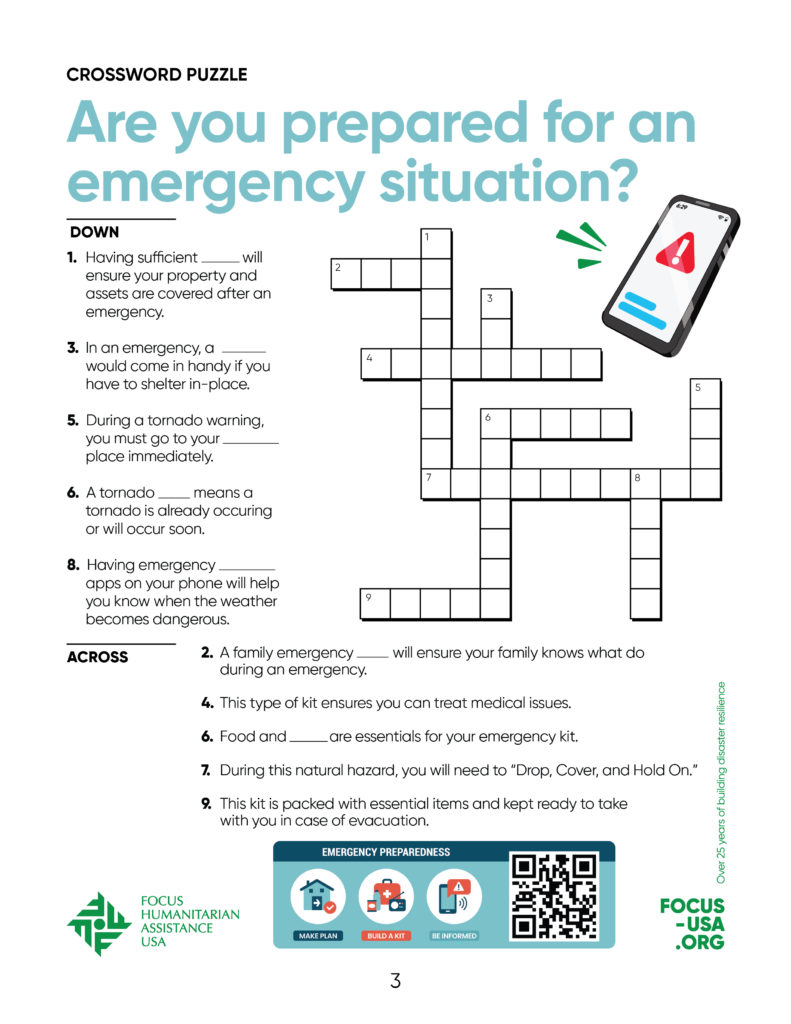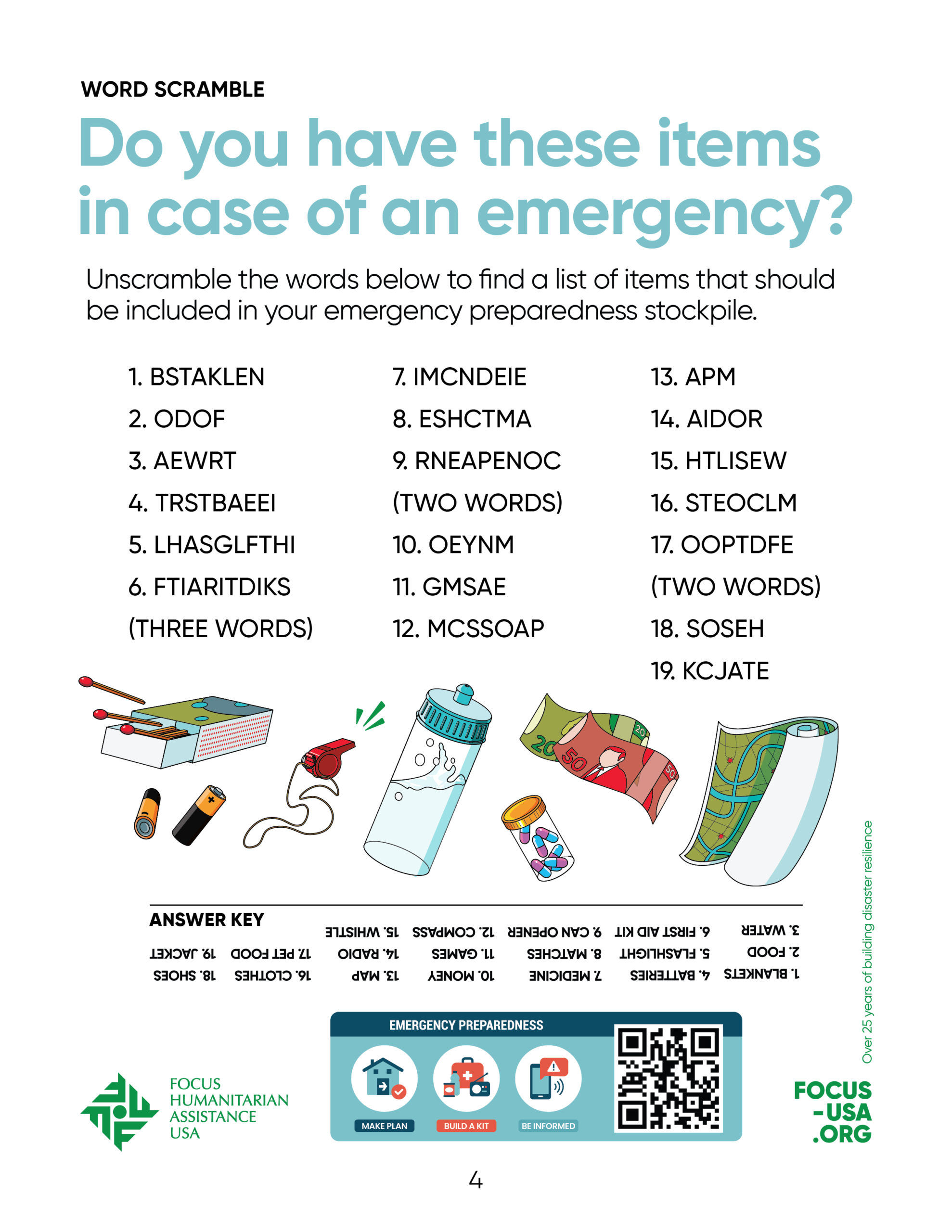 PREPARE AS A FAMILY
(entire household)

Plan together!
If an emergency happens, knowing who to call and where to meet is an important part of emergency planning for you and your family. Use this page to write down all of your family contact information and keep a copy with you wherever you go.
Build a Kit!
When making an emergency kit, it's important to know what your family already has and what you still need. Sit down with your family and use this checklist to decide what else you need to make sure you and your family are prepared for any emergency.
Or you can buy a discounted emergency kit here.