NTBA and Dallas Foundation donate to FOCUS USA Project CARE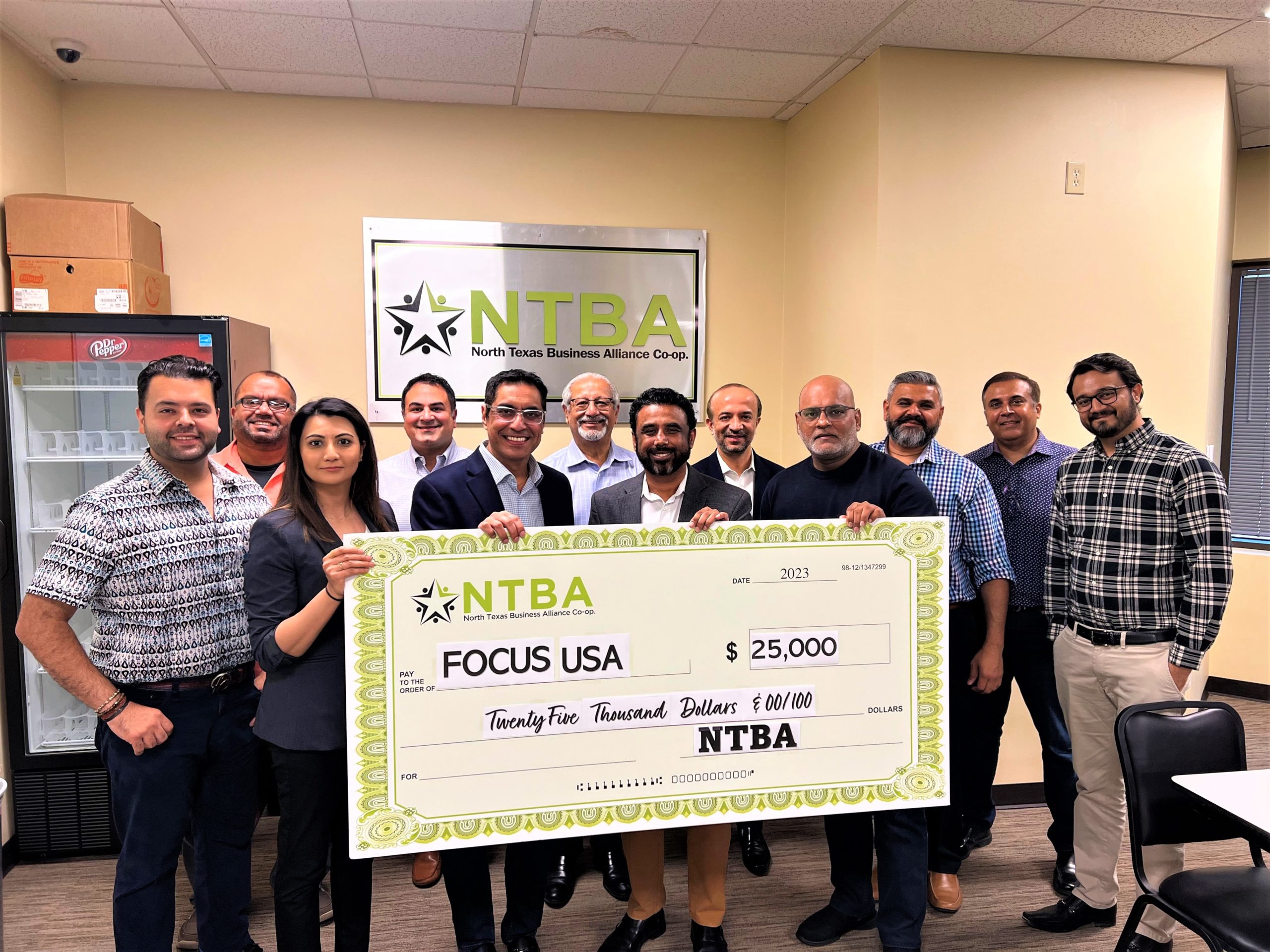 In May 2023, FOCUS USA was invited to the North Texas Business Alliance Co-op (NTBA) EXPO 2023 held in Irving, Texas where the Board and staff members met with the local business community and the Irving Mayor Rick Stopfer to share the emergency management mandate and work of FOCUS USA nationally as well as internationally.
The FOCUS USA Team engaged with the business community to raise awareness of its national emergency response efforts and new initiatives around building partnerships to coordinate disaster recovery support to local communities in the aftermath of emergencies including tornadoes, floods, and severe storms.
To continue building on these discussions, in June 2023, FOCUS USA met with the newly appointed Board Members of NTBA to partner on the new Project Community Assistance for Resilience in Emergencies (Project CARE), an initiative to provide cash vouchers and in-kind support to disaster impacted local communities. Furthermore, NTBA and the Dallas Foundation provided a generous donation to FOCUS USA towards Project CARE and its objectives. 
NTBA is a cooperative and part of the North American Trade Association (NATA) and serves convenience store and gasoline station owners by equipping them with bulk purchasing power, industry know-how, and the right connections to strengthen business practices and effectively compete in the market.  More information can be found at https://thentba.com. For more information on FOCUS USA, please visit www.focus-usa.org.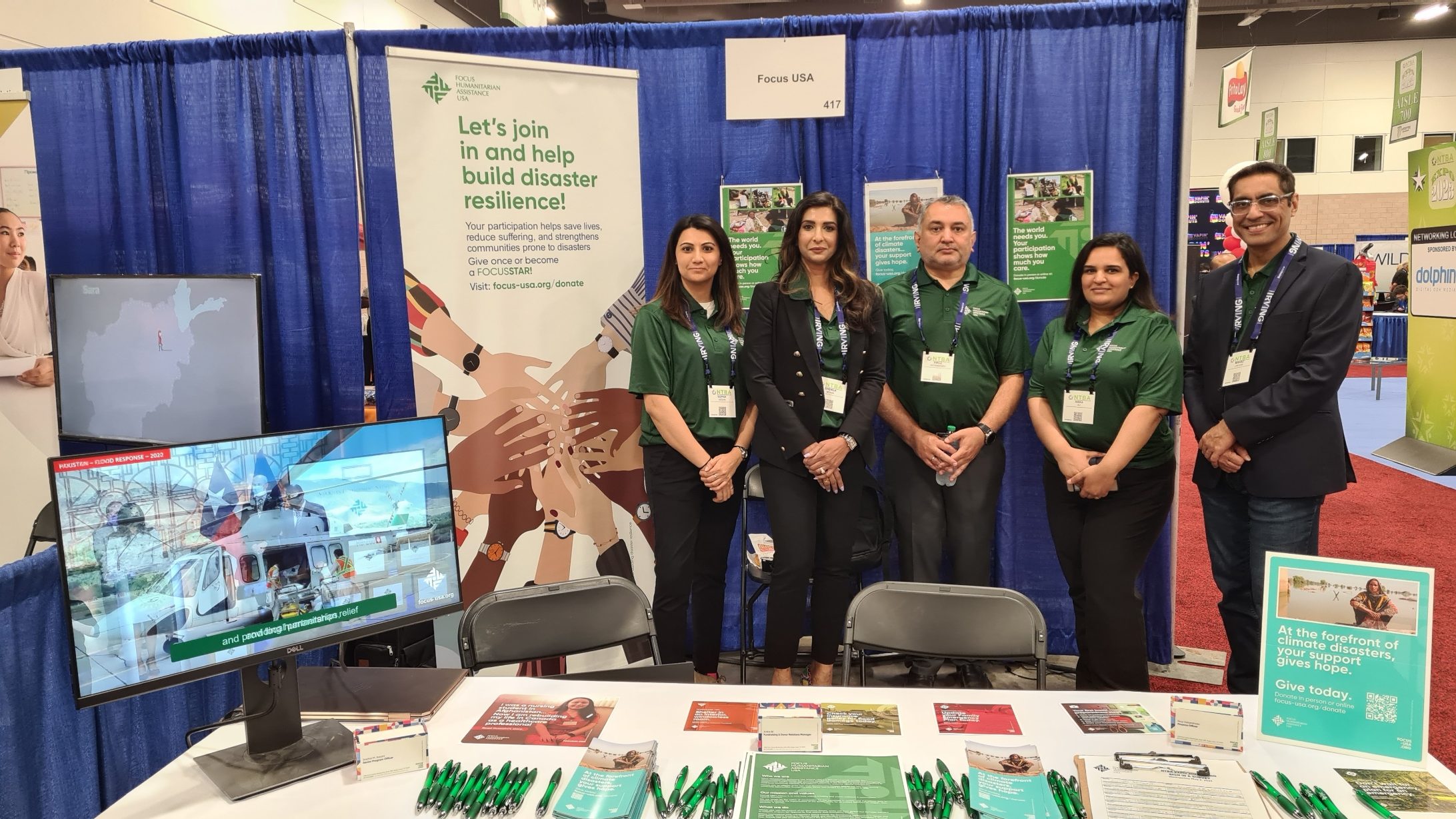 FOCUS USA Board members and staff at NTBA EXPO 2023 in Irving, Texas on May 3, 2023.
July 2023

Photos (top) On behalf of FOCUS USA, Vice Chair, Minhaz Lakhani, and Sr. Program Officer, Sophia Assani accepting a generous donation of $25,000 for Project CARE from NTBA and the Dallas Foundation from NTBA President Mansoor Ali and Board in Dallas, Texas on June 15, 2023. (bottom) 

FOCUS USA Board members and staff at NTBA EXPO 2023 in Irving, Texas on May 3, 2023.